**This post was automatically retrieved from the UFC.com RSS Feed**
This is the original article:
http://www.ufc.com/news/Cannonier-predicts-fear-will-enter-his-opponent
By E. Spencer Kyte
**This post was automatically retrieved from the UFC.com RSS Feed**

Jared Cannonier
remains a work in progress.
Six fights into his UFC tenure and poised to square off with unbeaten upstart Dominick Reyes this weekend in Santiago, Chile, the 33-year-old is still in the early stages of his development, despite having stepped into the cage for the first time nearly seven years ago and brandishing a 10-3 record overall.
But it was only recently that Cannonier was able to pursue his craft full-time, a shift that included a move from Alaska to Glendale, Arizona, where he now trains under the watchful eye of head coach John Crouch at The MMA Lab.
"As with anything, being able to focus solely on one thing should produce positive results and, in this case, it definitely has," said Cannonier, who began his career competing in the heavyweight division, faces Reyes this weekend in light heavyweight action and anticipates his next bout coming as a member of the middleweight ranks.
"I don't want to give it away and say, 'These are my weapons that have gotten really good,' because you'll see it on the day, but my striking has gotten better, my wrestling defense has definitely gotten better and I'm more aware," laughed Cannonier, who enters off a unanimous decision loss to Jan Blachowicz. "I've seen more situations that arise in the cage working with professionals; people who do this day in and day out."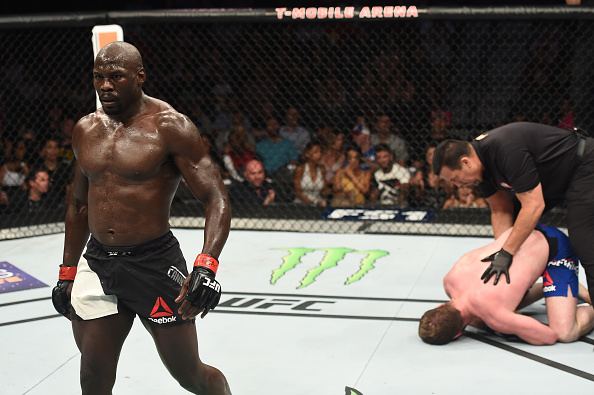 **This post was automatically retrieved from the UFC.com RSS Feed**
This is the original article:
http://www.ufc.com/news/Cannonier-predicts-fear-will-enter-his-opponent
By E. Spencer Kyte
**This post was automatically retrieved from the UFC.com RSS Feed**
Powered by WPeMatico
Comments
comments
Powered by Facebook Comments